Dryden

High School




Class of 1983
Welcome to our official class website
It's Reunion Time - Sign Up NOW!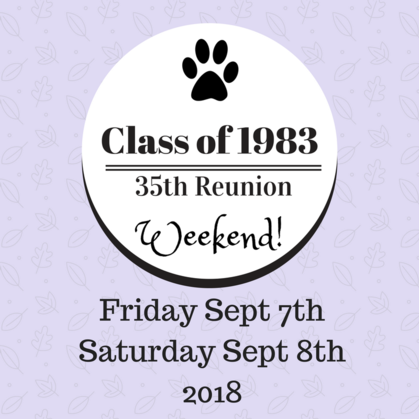 Friday Night - 7 PM Dryden Hotel
Saturday Chicken BBQ - 3:30PM Dryden Lake
Saturday Evening - Bonfire at Bruce & Jennifer Baker's Home
SIGN UP AND PAY UNDER 35th YEAR REUNION!!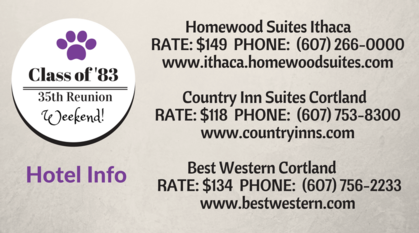 Check out & like our Facebook page!
http://www.facebook.com/groups/Dryden83
Update your email (very important), and contact information complete with address and phone number regularly so that you don't miss emails or important updates.
- - - - - - -
We remember the following classmates
Tammie Hurd Nedrow December 25, 2016 Age 53
Joe Fitzgibbons March 14, 2013 Age 48
Joe Middleton Janurary 31, 2017 Age 53
You may leave a post or message under "In Memory" area of this page. If you know of a classmate that has passed away please notify us along with a link to obituary.
_______________________
---
HERE IS A TIP: In order to make your profile more secure you can change your personal settings so that you CANNOT be searched and only seen by fellow classmates. Go to your profile to edit the setting and click this box.
Profile Visibility:

| | | |
| --- | --- | --- |
| | | Allow only fellow Classmates to view my Profile details. This will block the public and search engines from accessing your Profile. Leave this box unchecked if you wish to allow the public to view your Profile details. |
Thanks for visiting!!

http://www.dryden83.com UA-7387040-1